Hellloooo Cleveland!
Salutations! We are Vagabond Opera and we shall be arriving to your fair city on the 13th of this month.
We bring to you Opera reinvented! Gypsy, cabaret, vaudeville, Eastern European, Yiddish, Balkan and more! In over 14 different languages, we bring in Bulgarian Accordion, sinfully fast cellos (yes, two cellos!), jazzy drums beats, relentless upright bass and salacious saxophone.
We will be at the Nighttown Jazz Club on the 13th, for an 830pm show!
More info
here
for your website readers and
here
for your facebookers!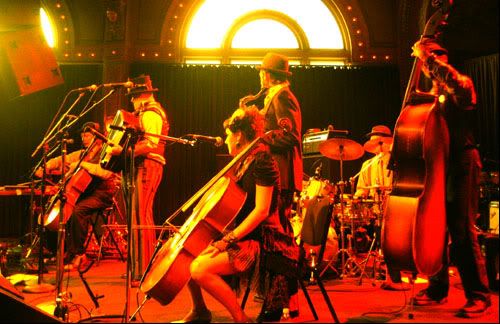 We feature full music samples on our website
here!
We'd love to see you there! Leave a comment if you've any questions. Cheers!
~VO